Emergency Electrician in North Yorkshire
Has your electric tripped and you're in need of a 24 hour emergency electrician in North Yorkshire? Electrical emergencies can happen at any time, which is why many of our members are available 24/7 to respond to any local situation. Typically, members of the North Yorkshire Electrical Network solve many of electrical emergencies in North Yorkshire the same day you make an enquiry and have that success rate because of many years electrical fault finding experience.
When you get in touch in an emergency, we will do our best to get an approved local electrician to you within 3 hours. Loss of power can cause major problems at home so we are relentless in our efforts to get you up and running again as quickly as we are able. Once done, our members will follow up on any other secondary electrical services identified during the visit to your home or business premises.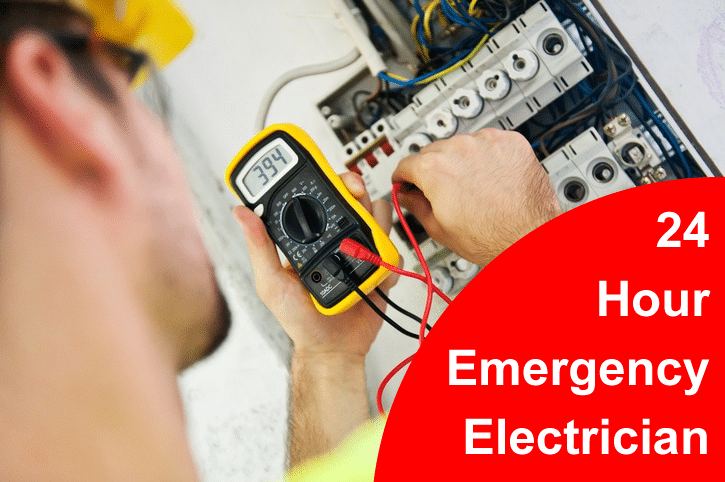 Emergency Electrical Situations Resolved FAST
Typical Electrical Emergency Call Outs our panel of electricians can resolve include:
Damaged cables
Exposed wires
Electrical fault finding & diagnostics
Faulty alarms or security lights
Fuse board damage
Lighting failures or flickering lights
Overheating cables
Power failures
Power sockets not working
A BETTER WAY TO QUOTE: REQUEST A FREE VIDEO ESTIMATE
Thank you for considering us. We are able to assist much faster if you fill in the contact form here on the website, our customer service assistant will forward your form straight through to our members who will call you straight back to arrange a quote.
We can also offer you instant quotes for all manner of electrical services using online video calling! Our approved electricians take a look at the project using a popular video chat program, including Facetime, Whatsapp, or Zoom. This allows us to get you the information you need quicker and more conveniently than ever before! The best part – all video quotes are FREE! Please fill in the form below:
Click Below To Get A
Quick & Easy Free Quote
Why Choose A North Yorkshire Electrical Network Member?
There are a number of reasons why you should choose a North Yorkshire Electrical Network member if you require an emergency electrician in North Yorkshire………
As local electricians in North Yorkshire our members are already nearby, so can get to you quickly and understand that when you have a loss of power or any other kind of other electrical emergency, it is important that they are responsive.
Our qualified and experienced contractors have many years electrical experience in the domestic and commercial sectors and carry full public liability insurance and are fully registered electricians.
Contact North Yorkshire Electrical Network
All work completed by North Yorkshire Electrical Network members  is undertaken to the British Standard BS7671 – Amendment 3 2015, which is the UK national safety standard for electrical installation work. We believe it is important that customers are confident in the knowledge that work will be completed to the highest safety standards and utmost respect to their homes. We are proud of the relationships our members have built with our customers and receive a lot of repeat business and recommendations as a result.
If you need an emergency electrician in North Yorkshire, contact the North Yorkshire Electrical Network . Give us a call or send us a message through our enquiry form.